Our history
The history of Gas Bijoux is invariably linked to that of a family. The first chapter was written at the end of the '60s, upon the canvas of Saint Tropez's beaches. André Gas, a young artist from Marseille who had graduated from the Paris Beaux-Arts school, would stroll up and sell the lucky charms jewelry he made himself. Once again, this story unfolded under the sun.
In a few dates
1966
André Gas sort Major des Beaux-Art en gravure.
1969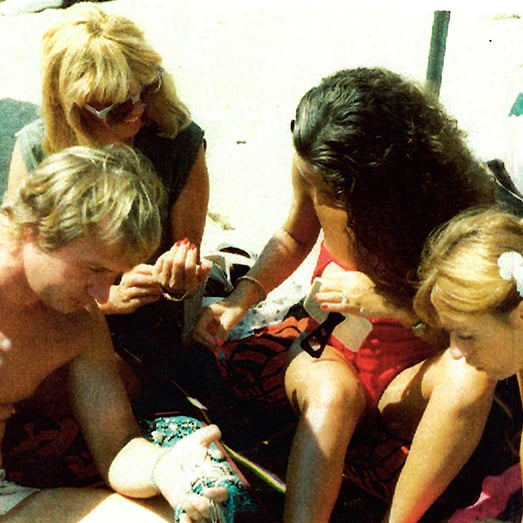 Inspiré par le mouvement hippie, André Gas crée ses bijoux porte-bonheur. Ses première créations sont vendues aux Dames de France.
1971
Une première boutique ouvre à Saint-Tropez.
1972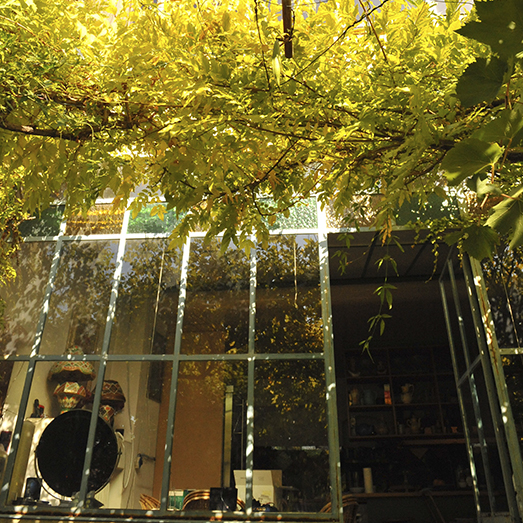 La maison familiale marseillaise se transforme en atelier.
1985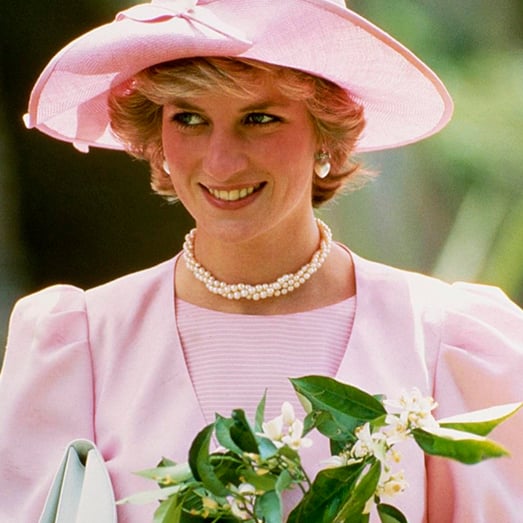 Lady Diana appears during an official outing with Gas Bijoux earrings.
1988
Les premiers colliers en cristal de roche sont présentés dans le nouveau showroom au coeur de Saint-Germain-des-Prés.
1993
Ouverture de la première boutique parisienne, rue Etienne Marcel : on y découvre les bijoux Gas en émail coloré.
1998
Gas Bijoux ouvre une nouvelle boutique dans le quartier Vendôme, fief des joailliers.
2000
Marie and Olivier Gas, André's children, join the adventure to take care of the House's image and management.
2001
Ouverture d'une boutique à New-York, dans le quartier de Nolita.
2006
Lancement du premier parfum André Gas Parfums, Ensoleille Moi.
2007
Gas Bijoux ouvre une boutique à Milan, Largo Treves, autre fief de la mode mondiale.
2010
Gas Bijoux fête ses 40 ans. A cette occasion. Assouline lui dédie un livre dans la collection "Mémoire des marques".
2011
Gas Bijoux est nommé Entreprise du Patrimoine Vivant. Ce label a pour but de distinguer des entreprises françaises au savoir-faire artisanaux d'excellence.
2014
Chic jusqu'au bout des cheveux avec les peignes imaginés avec le coiffeur David Lucas.
2016
Pour fêter les 10 ans de son premier parfum, une Eau de Toilette "Ensoleille-moi" est créé, dans un flacon sublimé.
2016
Gas Bijoux accoste à Saint-Germain-des-Prés, avec l'ouverture de sa première boutique Rive gauche, au 10 rue de Grenelle.
2017
Notre soleil se pose à Lyon, avec l'ouverture d'une boutique dans la Capitale des Gaules, au 7 rue des Archers.
2017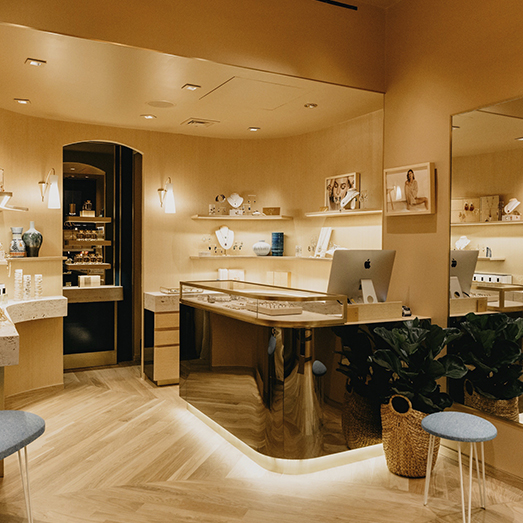 Gas Bijoux installe sa 3e boutique new-yorkaise sur la prestigieuse Madison Avenue.
2017
Le chic solaire s'étend désormais à l'Homme et à l'Enfant avec la création de deux lignes dédiées, vendues au Bon Marché Rive Gauche
2017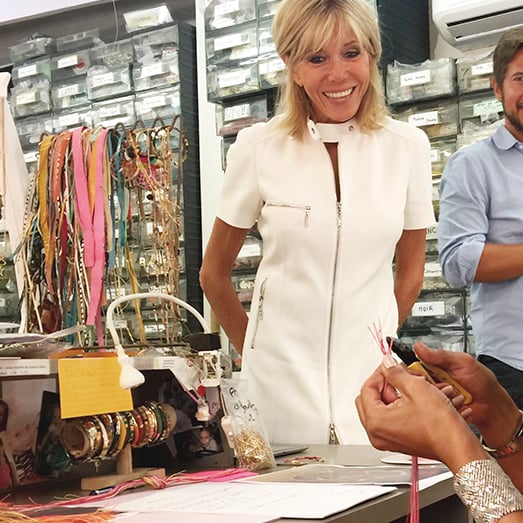 Fidèle à Gas Bijoux depuis de nombreuses années, la Première Dame, Madame Brigitte Macron, est venue visiter notre atelier marseillais.
2017
Gas Bijoux has teamed up with Repetto, another EPV-labeled company, to customize the famous ballerinas with jewelry charms.
2017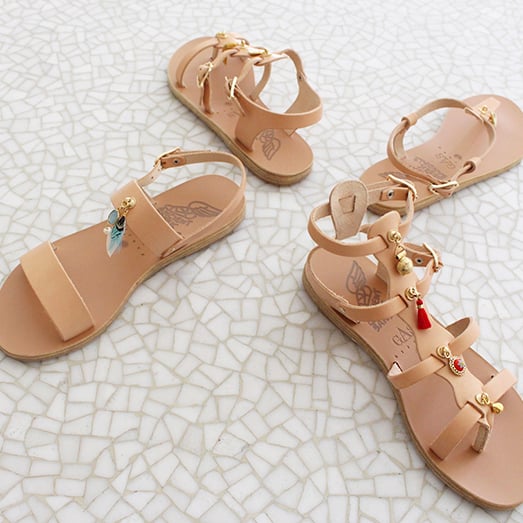 Après le succès du collaboration avec Repetto, nos charms emblématiques se posent sur des modèles Ancient Greek Sandals.
2018
L'acétate fait son grand retour chez Gas Bijoux, décliné en plusieurs teintes sur les créoles et joncs Cobra.
2019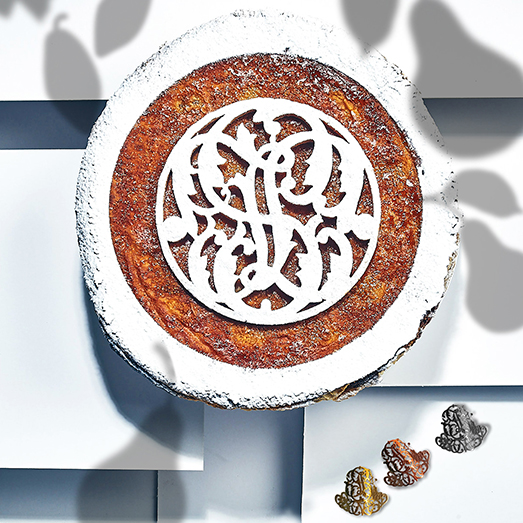 Gourmet alliance! We have been chosen by the prestigious gastronomic house Dalloyau to personalize their galette des rois deluxe of the year.
2019
Le soleil se pose sur la ville rose, avec l'ouverture d'une boutique à Toulouse.
2019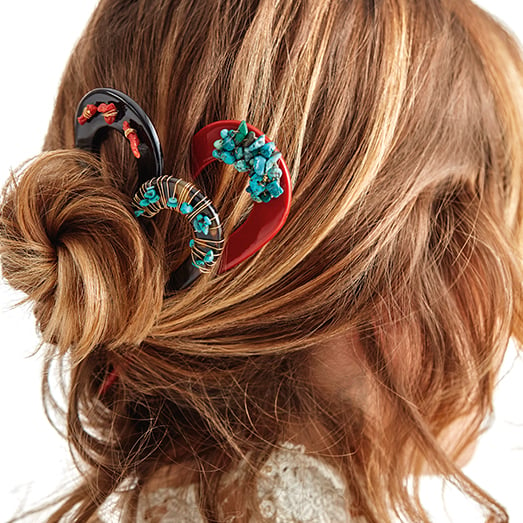 Chic jusqu'au bout des cheveux avec les peignes imaginés avec le coiffeur David Lucas.
2019
Meghan Markle apparaît avec nos boucles d'oreilles lors d'une visite au Maroc.
2019
Gas Bijoux prend possession d'une vitrine du mythique hôtel de Crillon.
2020
After Toulouse, it's in Bordeaux Gas Bijoux extends the rays of its emblematic sun.
2020
The label Françoise, created by Johanna Senyk, has just dynamited our craftmenship to create a capsule collection and an electrifying collaboration. 
2020
Summer 69, Sable d'Ambre and Sea Mimosa join Ensoleille moi in our signature fragrances collection.
The creations of André Gas continue to strive and his greatest success is surely having passed his energy, passion and curiosity down to his children, who joined him in the late '90s. Olivier Gas, Chief Executive Officer, regardfully preserves the exceptional and authentic image of Gas Bijoux, while developing the company to an international dimension. Under his wings, Gas Bijoux shows constant growth of over 300 of the world's most exclusive department stores and boutiques.
Marie Gas, Creative Director, continues to deliver new and authentic designs while fusing the heritage root of Gas Bijoux. Her visions can be seen in every aspect of the Maison, from the exquisitely detailed interior decor of the boutiques, to the aesthetics of an ad campaign. She permeates the Marseille Atelier with inspiration by transmitting her expertise with new ideas in color choices, shapes and paves the road that will carry the Maison into the future. From Marseille to Paris, these three alchemists associate their complementary talents to ensure the jewelry reflects the image of the Maiosn and its history: LUMINOUS AND WITHOUT EQUAL.