Our history
The history of Gas Bijoux is invariably linked to that of a family. The first chapter was written at the end of the '60s, upon the canvas of Saint Tropez's beaches. André Gas, a young artist from Marseille who had graduated from the Paris Beaux-Arts school, would stroll up and sell the lucky charms jewelry he made himself. Once again, this story unfolded under the sun.
In a few dates
1966
André Gas graduated as a Major in engraving from the Fine Arts School.
1969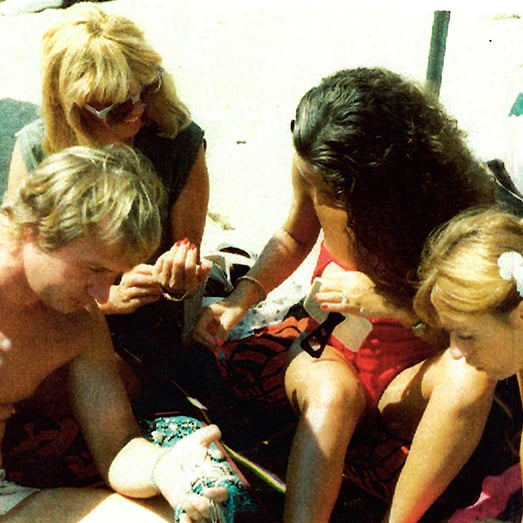 Inspired by the hippie movement, André Gas started to create his lucky charms. His first creations were sold to the Dames de France.
1971
A first store was opened in Saint-Tropez.
1972
The family house in Marseille was turned into a workshop.
1985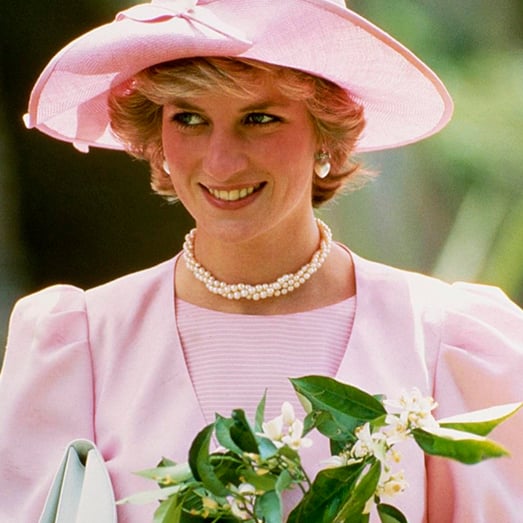 Lady Diana makes an official appearance wearing Gas Bijoux earrings.
1988
The first rock crystal necklaces were displayed in the new showroom in the heart of Saint-Germain-des-Prés.
1993
Opening of the first Parisian boutique, rue Etienne Marcel, featuring Gas jewelry in colored enamel.
1998
Gas Bijoux opens a new store in the Vendôme neighborhood, the most famous district for jewelers.
2000
Marie and Olivier Gas, André's children, join in to manage the house's image and management.
2001
Opening of a store in New York, in the Nolita district.
2006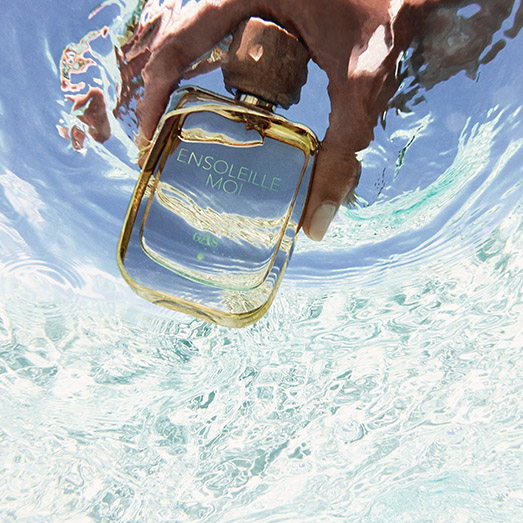 Launch of André Gas' first fragrance, Ensoleille Moi.
2007
Gas Bijoux opens a store in Milan, Largo Treves, another world fashion hub.
2010
Gas Bijoux celebrates its 40th anniversary. On this occasion, Assouline dedicates a book to the brand as part of the "Mémoire des marques" collection.
2011
Gas Bijoux is designated as a Living Heritage Company. This label identifies French companies with excellent craftsmanship.
2016
Gas Bijoux opens its first store in Saint Germain-des-Prés, on the Left Bank, 10 rue de Grenelle.
2017
Our sun is shining in Lyon, with the opening of a store on 7 rue des Archers.
2017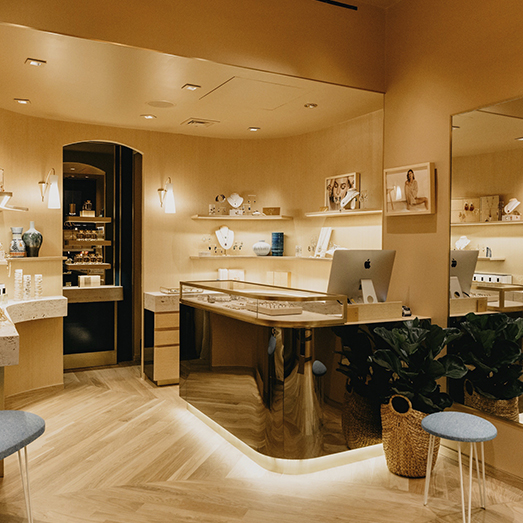 Gas Bijoux opens its 3rd New York store on prestigious Madison Avenue.
2017
Solar chic now extends to men and children with the creation of two dedicated collections, available at Bon Marché Rive Gauche.
2017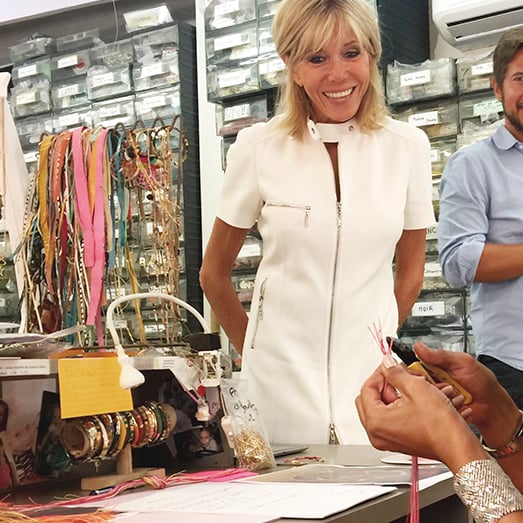 As a faithful Gas Bijoux customer for many years, the First Lady, Mrs Brigitte Macron, came to visit our workshop in Marseille.
2017
Gas Bijoux teams up with Repetto, another EPV-labeled company, to customize the famous ballerinas with jewelry charms.
2017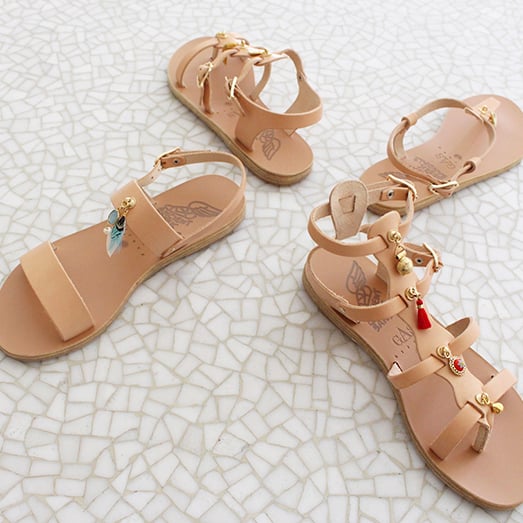 After the successful collaboration with Repetto, our emblematic charms now settle on Ancient Greek Sandals models.
2019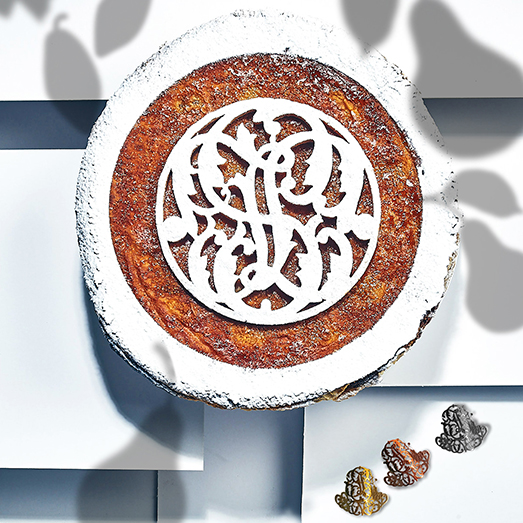 Gourmet alliance! We have been selected by prestigious gastronomic house Dalloyau to customize their star galette des rois of the year.
2019
The sun is shining on the "ville rose", with the opening of a store in Toulouse.
2019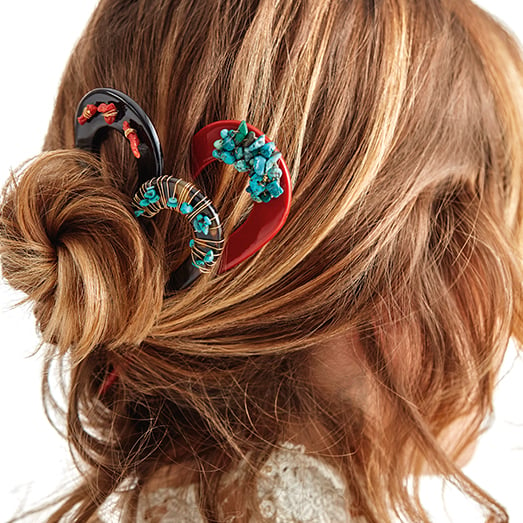 Total chic look with combs designed with hairstylist David Lucas.
2019
Meghan Markle makes an appearance with our earrings during a visit to Morocco.
2019
Gas Bijoux acquires a window display in the mythical Crillon Hotel.
2020
After Toulouse, Gas Bijoux extends the rays of its emblematic sun to Bordeaux.
2020
The Françoise label, created by Johanna Senyk, brings energy to our craftsmanship and results in a capsule collection and an electrifying collaboration.
2020
Summer 69, Sable d'Ambre and Sea Mimosa are joining Ensoleille moi in our signature fragrance collection.
2021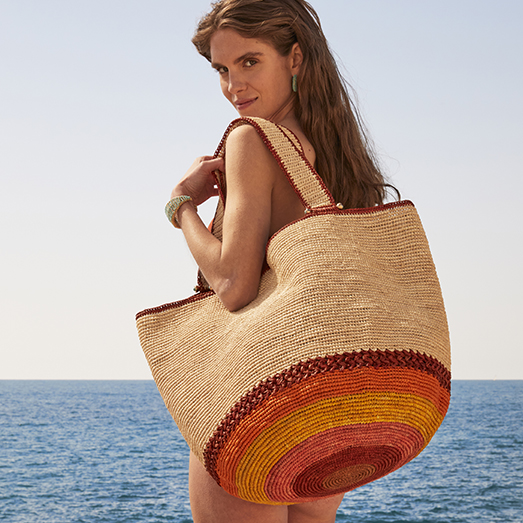 Launch of our first ever collection of natural woven raffia bags.
2021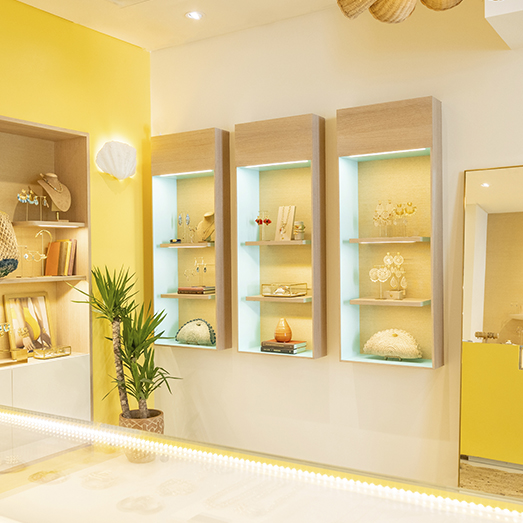 After two stores in New York, we are opening our third American address in Miami.
2022
Fourth opus of the American dream: the opening of our store in California.
The creations of André Gas continue to strive and his greatest success is surely having passed his energy, passion and curiosity down to his children, who joined him in the late '90s. Olivier Gas, Chief Executive Officer, regardfully preserves the exceptional and authentic image of Gas Bijoux, while developing the company to an international dimension. Under his wings, Gas Bijoux shows constant growth of over 300 of the world's most exclusive department stores and boutiques.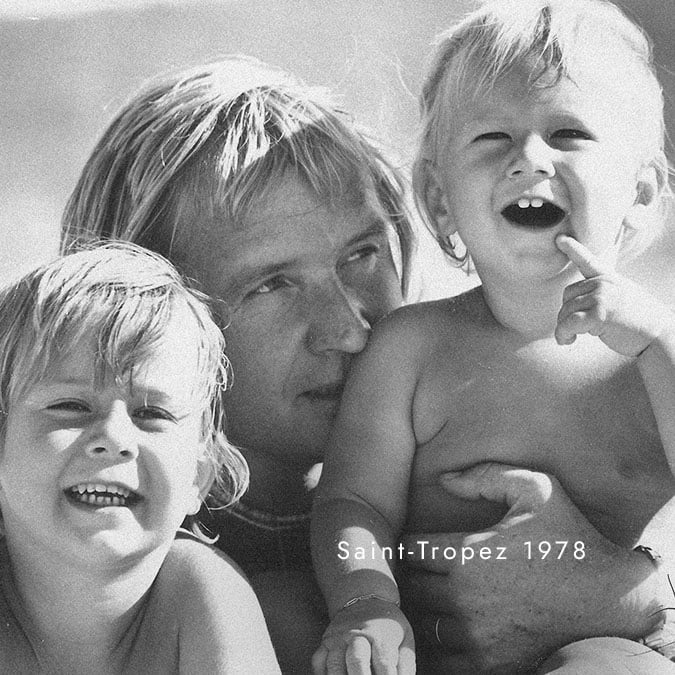 Marie Gas, Creative Director, continues to deliver new and authentic designs while fusing the heritage root of Gas Bijoux. Her visions can be seen in every aspect of the Maison, from the exquisitely detailed interior decor of the boutiques, to the aesthetics of an ad campaign. She permeates the Marseille Atelier with inspiration by transmitting her expertise with new ideas in color choices, shapes and paves the road that will carry the Maison into the future. From Marseille to Paris, these three alchemists associate their complementary talents to ensure the jewelry reflects the image of the Maiosn and its history: LUMINOUS AND WITHOUT EQUAL.